If you plan to attend, please RSVP through our very simple Google Form.
WEST is attempting our second annual Turkey Trot on Wednesday, November 23rd starting at 9am! This event will happen sun or snow, so please have your children dress appropriately. (If there is snow it cannot be removed from the track, so snow boots may be helpful.)
New this year, the Exhale cafe & bake shop food truck will be on site and have a variety of breakfast items and desserts available for purchase.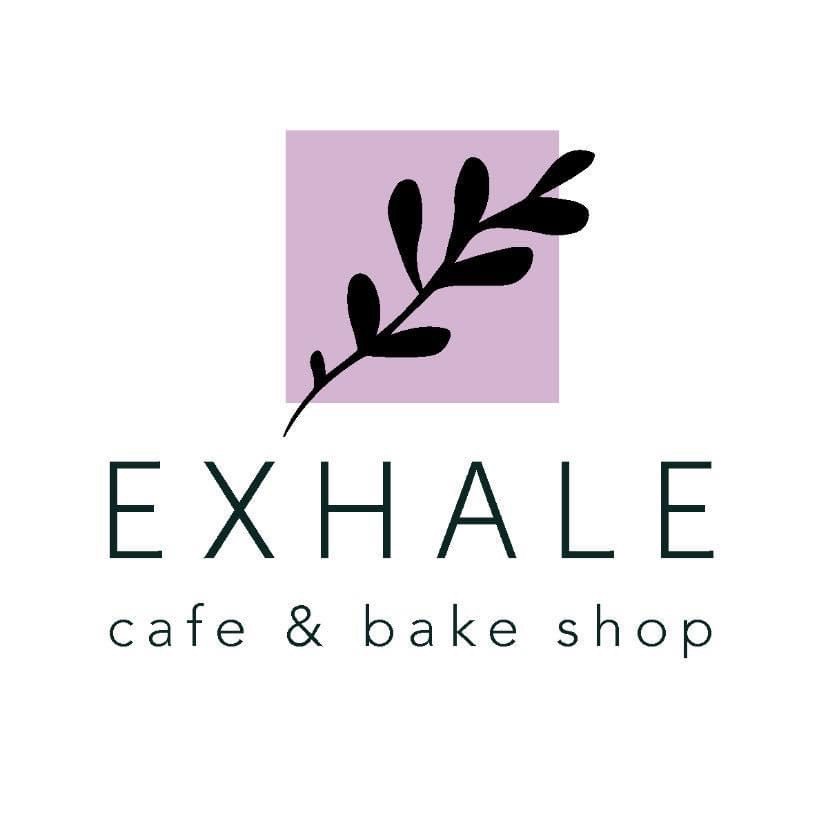 See the information in our flyer and consider joining in on the family fun morning at the Westhill High School track: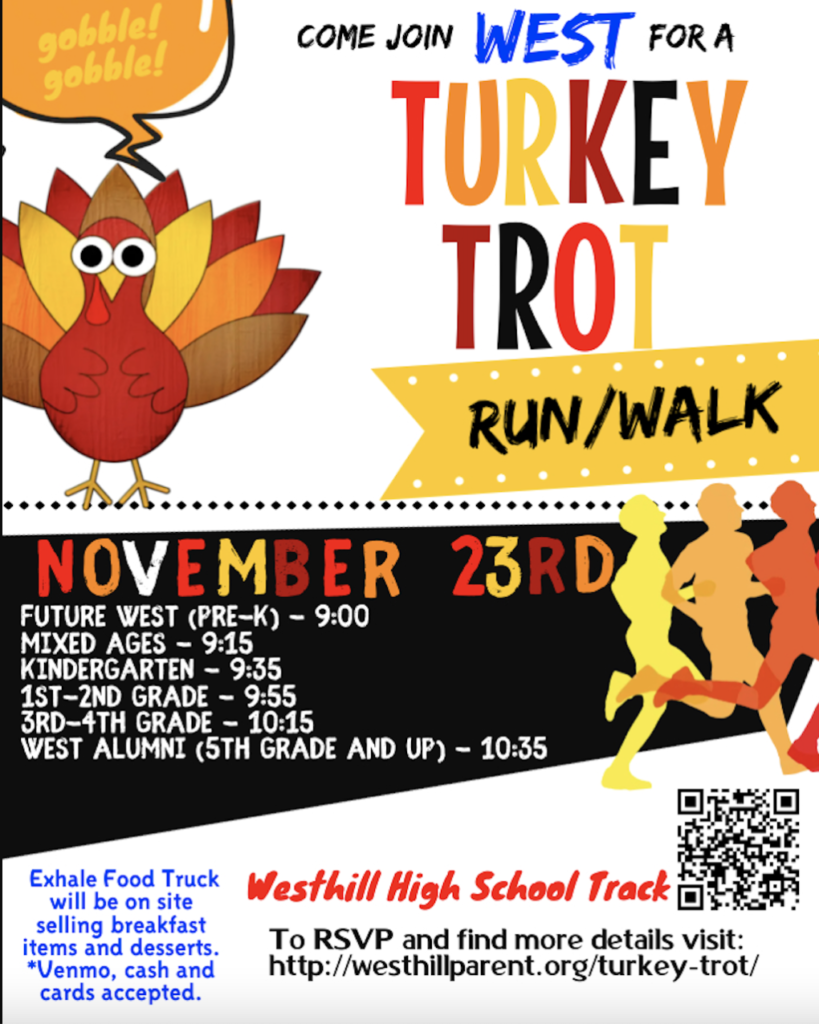 For children that want to be competitive, each age group will have a simple race during their specific time slot. If your child just wants to have fun, then do not worry about the racing and just come out and jog or walk.
There will plenty of parking and bathrooms will be available along with the refreshments for purchase from Exhale.
For anyone not familiar with the Westhill High School, here are our parking and walking directions: