(If you are coming to this page from QR code in the 2020-2021 yearbook you can see the video extensions here: go to our 2020-2021 Infinity Yearbook page.)
The 2022-2023 yearbook is now available to order! Order now through April 15th and expect delivery in mid June. Use this link to order:
https://store.shopyearbook.com/WalbertaCherryRoad-22-23
See full details in our flyer: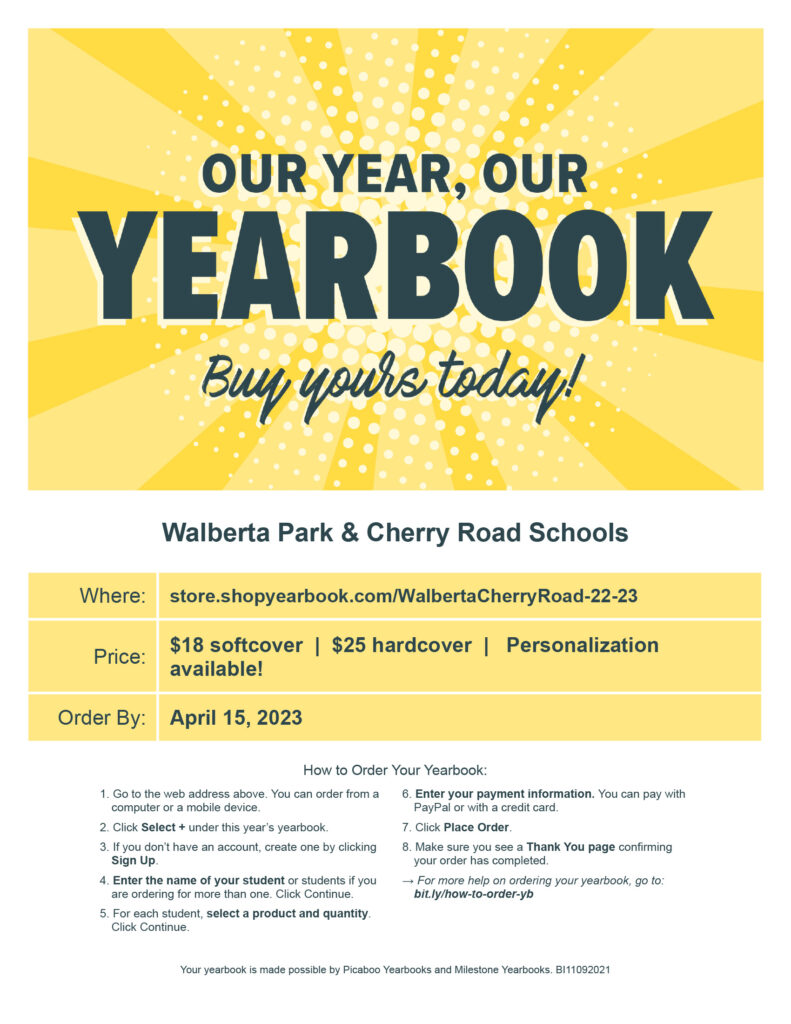 We need your help to make the 2022-2023 yearbook shine! See the instructions below on how to easily share the photos you take while at school so they can be considered for use in the yearbook.
Use this link: uploads.picabooyearbooks.com/9686870
Full details: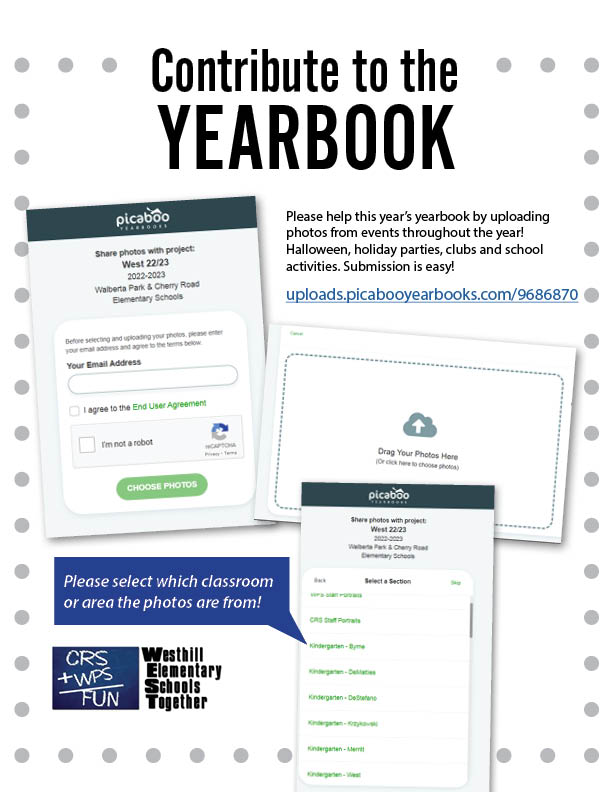 You can still buy a copy of our 2021-2022 yearbook. Please email us at [email protected] to ask us how.
If you have any yearbook related questions you can email them to our yearbook specific email address: [email protected]
Here is what some of our past yearbooks have looked like: