WEST helps staff and organize both in school and after school programs that add a lot of enjoyment to the school year.
This year we are again trying to plan more fun outings outside of school using the size and success of WEST in order to find ever new ways to enrich our students experiences.
Wednesday morning November 22nd will be our third annual Turkey Trot at the Westhill High School track. We ask that you RSVP to help us plan for the number of children that will be participating. Please go to our Turkey Trot page to see all the details on the timing, the Exhale food truck, and to RSVP.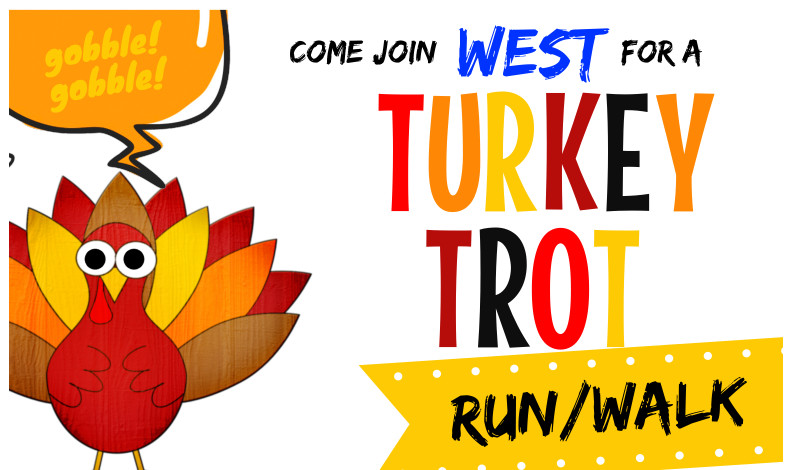 If you have an idea for a family fun outing, please reach out to us and help us plan something new.
Go to our Past Events page and our Summer page to see some of the highlights of what else WEST has done in the past couple of years.
Check out our "2021 Infinity Yearbook" page for videos of some of the fun WEST has been a part of in the last couple of school years.